Excursie Lanzarote - Timanfaya National Park - La Geria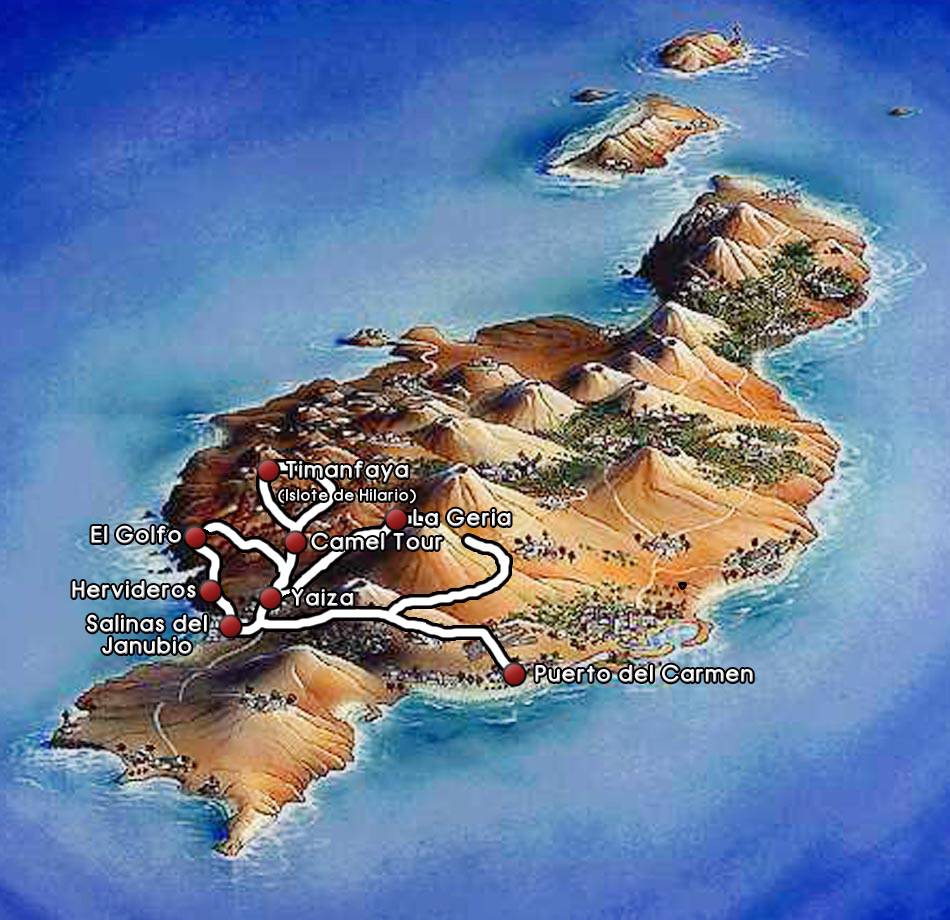 We beginnen onze excursie richting één van de belangrijkste natuur wonderen die het eiland ons aanbied. "Het nationale park van Timanfaya", waar we de hoge temperaturen die onder de grond heersen zelf kunnen zien en voelen in "Islote de Hilario". In het park kan u van een "kamelentocht" genieten die u door het prachtige landschap begeleiden (wel/niet inbegrepen). We maken de indrukwekkende "vulkaanroute" mee en komen daarna ook langs de lavakust, "Los Hervideros", en bezoeken ook de krater, "El Golfo", waar zich het groene kratermeertje bevindt en waar we langs de zoutpannen rijden " Salinas de Janubio". Na de lunch bezoeken we nog "la Geria", het belangrijkste "wijngebied" op Lanzarote, middenin een indrukwekkende zee van lava. Terugkeer naar het hotel.
Donatella Meloni

A very good value for the money we paid, it was a good experience.
The visit was made by 24-02-2017
Emma

Klasse Urlaubstag. Endlich mal raus aus dem Hotel und weg vom Strand. Besuch im Nationalpark Timanfaya mit Vorführung eines Erdwärmeexperiments kommt richtig gut. Mittagessen gab´s auch und zum Abschluss noch ein Besuch in einer Weinkellerei mit Weinprobe. Lanzarote ist echt schön und mehr als nur Badeurlaub.
The visit was made by 04-04-2017
Claire

Very happy with tour
The visit was made by 04-07-2018
Philip J

Lanzarote South Tour was very interesting and enjoyable. Pick-up was about 20 minutes late and the tour guide tended to speak too quickly and heavily accented, but otherwise it was excellent value and well run.
The visit was made by 28-05-2018
Keenan

Great value for money. Buffet lunch disappointing . Not organised. Shouted at by restauranteur. More wines to taste would be good too
The visit was made by 17-08-2018