Playa Blanca Market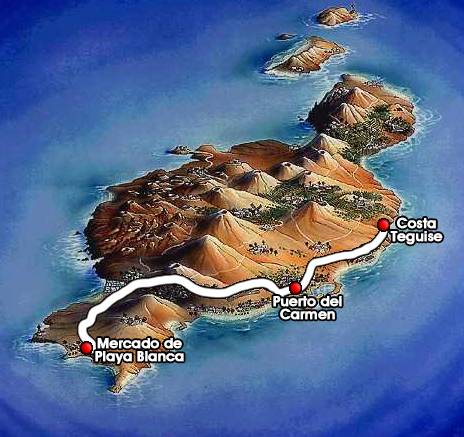 Ontdek Playa Blanca met ons, het meest zuidelijke punt op het eiland. Eerst brengen we twee uur door in de mooie "Rubicon Marina", genietend van de markt met een breed scala aan kraampjes om aan ieders smaak te voldoen. De markt, genesteld tussen de trendy winkels en een breed assortiment aan cafés en bars, brengt groepen toeristen en inwoners samen, waardoor een levendige sfeer en kleurrijke scènes ontstaan. Onze tweede stop brengt ons naar het centrum van Playa Blanca, waar we nog twee uur kunnen winkelen, koffie en tapas langs het strand of een frisse duik in het kristalheldere water.
Robert Manders

Last year 2 tours and this year 2 tours. All of them delivered what they promised. Good values for tour money.
The visit was made by 14-10-2018
Gillian O Mahony

Really enjoyed the market. Extra time would have been nice when we got to the promenade. Lots of shops to be seen..
The visit was made by 14-06-2019